Are you a hiker, snowshoer, skier, or mountaineer who suffers all winter from cold toes and feet? If so, I totally feel your pain. It's 68 degrees F in my condo, and my feet are chilly under the desk right now!
However, these high-maintenance tootsies just survived two snow climbs to 19,000 ft. in Ecuador. So if there's hope for my little freeze-baby toes, there's probably hope for yours. You just need to dial in the right gear, socks, boots, nutrition, and hiking strategy. (Yes, easier said than done.)
In today's post, I'll share my best winter hiking tips for keeping toes and feet warm and happy while you play in the snow. Let's dive in.
Remember, warm toes start with a warm core
Your toes may be the first things to get cold, but keeping them warm depends on insulating your entire body.
The best way to keep toes warm is to maximize the amount of blood that circulates to them. But as soon as your core body temperature drops, your brain reduces circulation to your arms and legs in order to protect your vital organs. You can slow or prevent this process by keeping your whole body warm, nourished, fit, and energized with the following tips: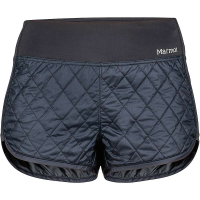 Wear the right winter hiking socks
Your winter hiking socks are arguably more important than your boots when it comes to staying warm. Pay lots of attention to your sock system and find the combination that works for you.
Choose the right winter hiking boots
Most people with chronically cold toes blame their winter hiking boots. But boots are the most expensive part of your clothing system, so try other fixes before you make a big investment.
Hiking hacks for cold feet
The way you hike makes a difference in keeping you warm. Some strategy tips to try:
So there you have em'. My best winter hiking tips for curing cold toes and feet.
Do you have any tips to add? Jump in the comments and share!
Originally published Nov. 29, 2018.